Sense of Values Quartet
SENSE OF VALUES QUARTET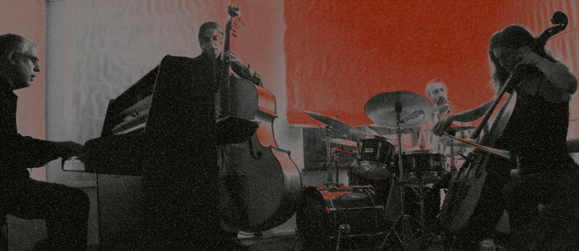 Amalia Chueca_VIOLONCHELO
José Ignacio Hernández_PIANO
Miguel Ángel Pimentel_CONTRABAJO
Julio Pérez_PERCUSION
S.O.V. nos muestra un repertorio personal, además de pasear por el cancionero popular americano desde una íntima perspectiva. Pretende evocar un nuevo universo apoyado en los standard clásicos y más modernos de dicho cancionero en un amplio abanico que abarca desde el Swing al Free pasando por el Bebop o el Jazz modal.
Teniendo el grupo aproximadamente un año de vigencia, ha tocado en diversos locales de la geografía española, tras la experiencia mantenida por sus miembros en Nueva York, ciudad en la que todos ellos estuvieron experimentando y tocando.
Fruto del amaderado y cálido sonido del chelo y de un clásico trío de jazz -piano, contrabajo y batería- aparece Sense of Values. S.O.V. busca crear atmosferas y sonoridades desde el pulso, la contundencia, construyendo e interpretando armonías donde la improvisación es el denominador común. Todo ello partiendo de sonidos acústicos, clásicos de alguna manera y yendo a rincones hasta donde la imaginación del oyente le lleve.
Aportando también las composiciones del pianista Jose Ignacio Hernández, Sense of Values está formado además por el contrabajista Miguel ¡gel Pimentel, el batería Julio Pérez  junto a la chelista Amalia Chueca. La formación del grupo es versatil. Aunque todos se mueven en el terreno del Jazz, también exploran o exploraron otros campos como el acompanamiento de cine mudo en el caso de José Ignacio, la música Arábigo- Andalusí o el Flamenco en Miguel Ángel o la música clásica y contemporánea por parte de Amalia. Julio Pérez toca un amplio elenco de estilos tras una dilatada carrera profesional.
A través del nuevo disco Atmosphere, Sense of Values toca obras de artistas consagrados como Monk o McCoy, standards clásicos y repertorio personal. Este disco se grabó el 2, 3 y 4 de Enero del 2013 en Granada. Fue mezclado y martirizado entre Enero y Febrero del 2013 gracias al ingeniero de sonido Fernando Romero en F.J.R. Estudios de Grabación.
Con Sense of Values Quartet en el proyecto Atmosphere. 2013
SENSE OF VALUES QUARTET «ATMOSPHERES». Grabado el 2,3 y 4 de Enero del 2013. Mezclado y masterizado entre Enero y Febrero del 2013 en FJR Estudios de Grabación (Granada).
1. In the C atmosphere (José Ignacio Hernández)
2. 4 muleros (Popular)
3. Song for my lady (McCoy Tyner)
4. You and the night and the music (Arthur Schwartz)
5. Hackensack (Thelonious Monk)
6. Jaleo (Popular)
7. Vous dit (José Ignacio Hernández)
8. Pinocchio (Wayne Shorter)
9. Stormy weather (Harold Arlen)
10. You go to my head (J.Fred Coots)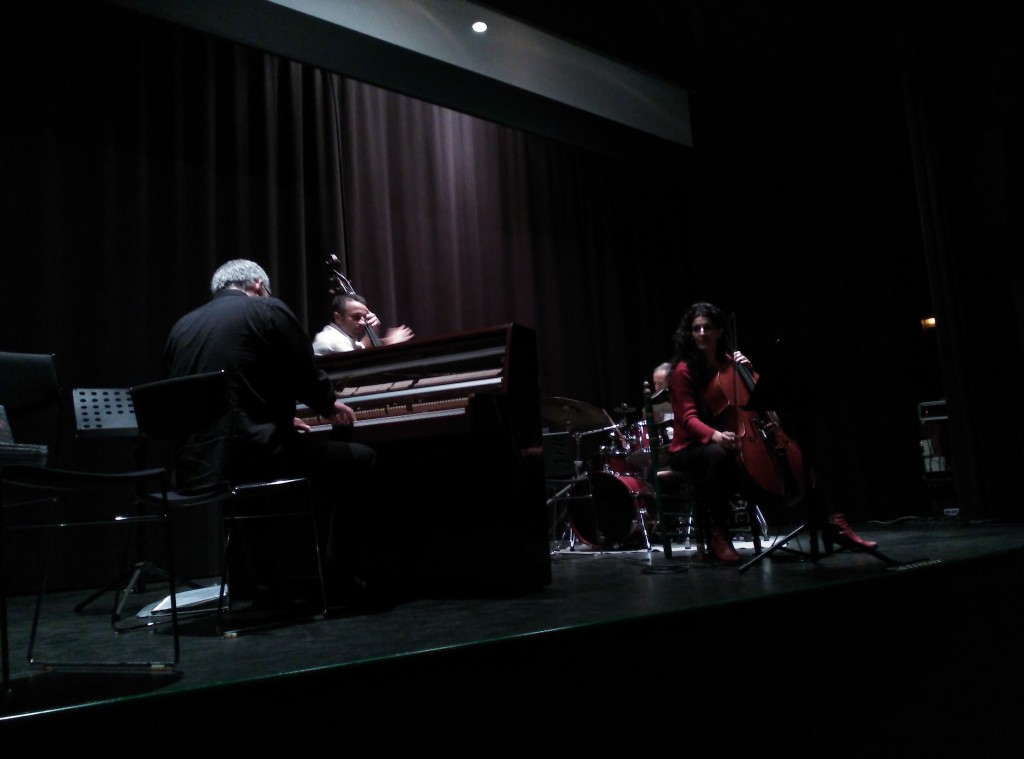 The quartet Sense of Values was born with the idea of widening the Jazz sphere to include new groups with unconventional Jazz instruments like the cello and other strings, be them bowed, plucked, or struck. 
They aim to evoke a new era of Jazz combining classical elements with popular contemporary American music. This wide range of styles is compromised of everything from Swing to Free to Bebop to Modal jazz. Playing for a year, the band has played in many places in Spain, after their experience in New York, playing and having many experiences.
Sense of Values is a versatile grouped formed by double bassist Miguel Ángel Pimentel, cellist Amalia Chueca, Julio Pérez with the drums and playing to compositions of pianist Jose Ignacio Hernández. Together they strive to create a platform where all styles of improvisation are accepted.
Although all of its musicians work within the domain of Jazz, they all explore or have explored subgenres of music like Silent movie accompaniment in the case of José Ignacio, Flamenco in the case of Miguel Ángel and classical and contemporary for Amalia Chueca. Julio Pérez has been playing a wide range of improvisation styles.
Working together for a year, Sense of Values has played in many venues throughout Spain. In its search for musical enrichment, Sense of Values remains open to all sorts of musical genres, looking for new and coloristic sounds.
Recently, they have a new cd, Atmosphere. We can listen to Monk and McCoy songs, classic standards and personal repertoire. It was record in 2013 on January in Granada. It was mixed between January and February in F.J.R. Studio recording with Fernando Romero.